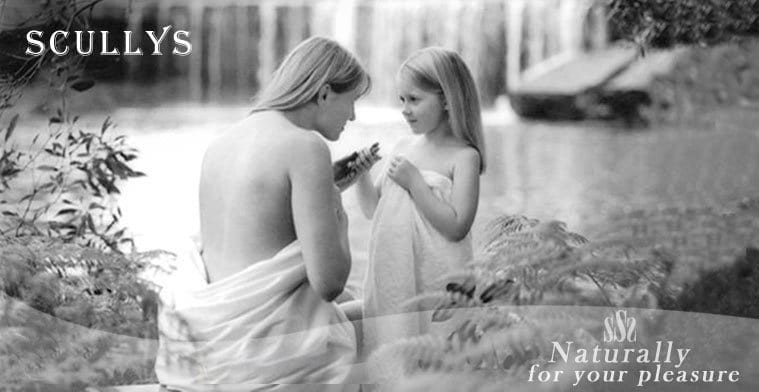 SCULLYS
1992 was the beginning, 20 years on and Scullys has become a household name.
Judy and Gerry Scully were inspired by Lavender fields abroad and decided to turn inspiration into reality. Feilds of blue soon became the landscape on their rural property 5km from Bulls, West Coast New Zealand. This flourished into a blooming business. Lavandula Angustifolia lavender was harvested and the oil used in the unique Bath, Body and Home products. Products have been designed to be nourishing, moisturising and enhancing to Body and Home.
The old wool shed was converted, there Devonshire teas, lavender meringues and many other treats were served amoungst the clean and fresh aroma of Lavender. A gift shop at the farm sold the beautiful creams, lotions, bath salts, oils, waxes and candles. Today the products are sold to stockists throughout New Zealand and many other countries including Japan, England, America, Hong Kong and Australia. The range has grown with new products made annually.
The couple has always tried to incorporate their principles into their work with integrity and a responsibility to nature and the environment. Recyclable packaging is used and no products are tested on animals. They are proud to source many New Zealand ingredients used in the making of the beautiful Bath, Body and Home  products, as well as the finest essential oils and bio-active ingredients.
Scullys has grown from a rudimentary beginning, becoming one of the leaders in New Zealands Bath, Body and Home industry.
ENJOY.
Naturally for your pleasure